The Strength to Stand Against Temptation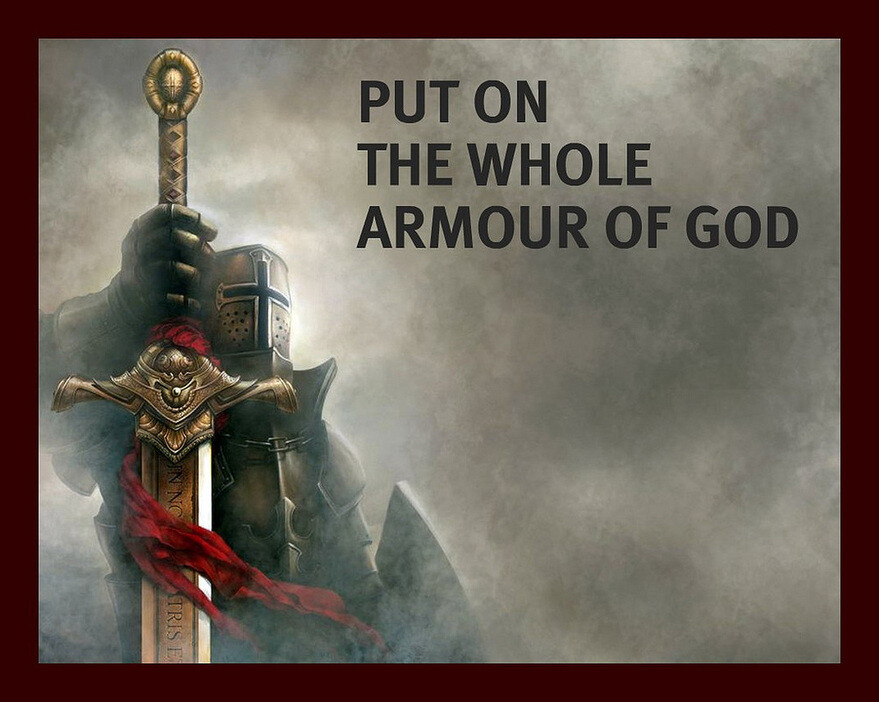 We have spent the last five weeks looking at the topic of temptation. From the Book of James, we have learned that God is never the source of temptation. The tempter is Satan. We spent three of our weeks in the gospels observing the three temptations of Jesus in the wilderness of Judea. The responses of Jesus to temptation can be our responses with His help and guidance and strength as our example.
Jesus taught us that when it comes to temptation, just say NO to Satan and use scripture to rob him of all power, leaving him completely speechless and defeated. He will slink away…but be certain that he will be back to try again. Jesus was tempted in every way possible, yet without giving Satan even one tiny smidgen of victory. Jesus NEVER sinned. However, that statement can never be made about people. We do and will continue to give in to temptation.
Last week, we looked at the example provided by King David after his sexual sin with Bathsheba and his calculated, premeditated murder of her husband, Uriah. His example of complete brokenness over his miserable failure in Psalm 51 lays out a path for recovery. The joy of restoration after confession and repentance is celebrated in Psalm 32. Forgiveness is available from a loving God when we come to Him and admit our need of restoration.
In First Corinthians 10:13 Paul writes, "No temptation has overtaken you, but such as is common to man; and God is faithful, who will not allow you to be tempted beyond what you are able, but with the temptation will provide the way of escape also, so that you will be able to endure it." God has promised throughout His Word that He will never abandon us or forsake us. Especially with temptation, God has provided a way to help us stand firm and defeat the enemy.
Temptation has a nemesis. God gives us His Holy Spirit when we become believers in Jesus. He doesn't send us out into the world without a strong defense against the enemy. Paul wrote the letter to the church at Ephesus while he was in prison for sharing the truth of the gospel. The geographical location of the prison has been debated, but the jailer would have been a Roman soldier in either facility. Roman soldiers wore full regalia armor from helmet to boots, complete with weapons fully visible as well as hidden. Paul could have easily drawn a picture of a soldier…well, in fact, he did!
Acts 21:33 and Ephesians 6:20 speak of Paul being bound with chains. This Greek word "halusis" describes a chain that held a prisoner directly to his own personal security guard 24/7/365. Escape from a wide awake, living and fully alert soldier was practically impossible. Paul knew what a Roman soldier looked like.
When we are presented with temptation, we don't stand unprotected. God has given us His Holy Spirit to guide us and help us stand against the wiles of the enemy. We simply have to get properly "dressed" in the FULL armor of God. It is not OUR armor, but God's armor that we wear. It is God's strength and power from which we draw our strength in time of need. When we forget our armor, we become easily vulnerable to the attacks and pressures of moment by moment calculated temptation.
The Holy Spirit inspired Paul with a spiritual picture he could draw for us in Ephesians six. I believe Paul could have been looking at a Roman soldier as he penned this letter. I'm certain he was taking every moment he could to share Jesus with these soldiers. In Philippians 1:12, Paul wrote that the whole Praetorian Guard had heard about Jesus!
This is no little skirmish. This is hand-to-hand combat in a full-on spiritual battle with "principalities, powers, rulers of the darkness of this world, spiritual wickedness in high places." Satan Don't Play. He specializes in frontal attacks. He studies us and sizes us up, zeroing in on our locations of weakness. Thankfully, God Don't Play Neither!
Two key phrases here: stand firm (never retreat) and pray always (eyes open and focused on God and His strength). Standing firm shows the enemy that we mean business. Retreat is NOT in our battle plan. Praying always keeps us in touch with the Captain at Headquarters for direction and provision of any additionally needed supplies. The spiritual full armor of God does you absolutely no good hanging in the closet. We must consciously PUT IT ON daily.
The belt of truth.
The breastplate of righteousness.
The shoes of the gospel of peace.
The shield of faith.
The sword of the Spirit, the Word of God.
The helmet of salvation.
The child of God might look like the shepherd boy David attempting to fight Goliath in the armor of Tall King Saul, but our job is to stand and pray and watch the enemy stop in his advancing tracks, turn around and slink away in complete defeat. Our armor covers us from head to toe with the power of the Lord of the Wilderness.